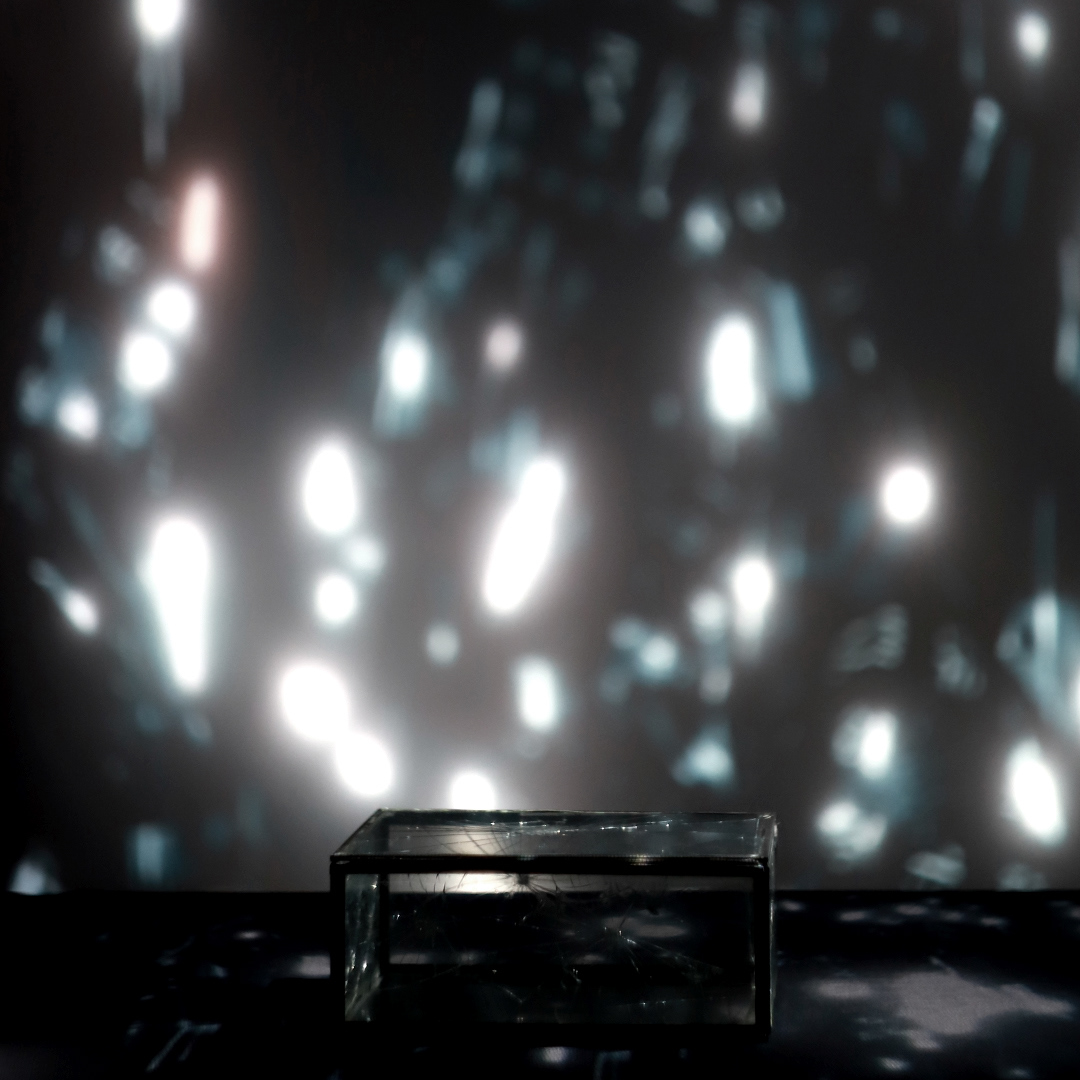 It is not able to prove existence of the world we live for sure. Appearance of ourselves, which recognize our brains through mirror might be very different from what we see.
There are characters and letters of 'Love', 'Hate', 'Happiness', 'Fear', 'Wealth', 'Poor', 'Life' and 'Death' on the broken glasses. By reflecting, rotating and distorting, it becomes difficult to recognize them and the impressions change to something different.
The world, the existence of ourselves and values of things are very uncertain and these are defined by our recognitions. Through this work, I would like to redefine them.
'Broken Reflections (2020)' Saeko Ehara
'What, isn't on remote?' exhibition at Digital Hollywood in Tokyo

 (2020)